DJ Construct Links
DJ Construct Biography
DJ Construct, (Jeremy Fitzgerald) is a DJ, Producer, party/event organizer, promoter, developer, and a true West-Coast DnB liaison for connecting people all around the globe, within the Drum and Bass community.
Construct has always been involved in music since his early childhood, always playing instruments and by participating in bands, then once returning to LA in 2000, Construct purchased his first pair of turntables and then decided to get really involved in the music scene. Since then, Construct has been a behind the scenes pioneer in the scene, always helping out in anyway that he can.
Construct is the man who originally created some of LA's great DnB parties such as History, Champion Soundz, Legendz, as well as other events. Construct was the first promoter to bring incredible drum and bass acts to America for the first time such as TC, G Dub, Distorted Minds, with MC's such as Foxy & Eksman, as well as dancers such as the Narni Shakers and also a slew of many other great legends in the scene.
Construct is much like an underground United States A&R agent with many international connections, helping many artists with ideas & concepts, as well as connecting producer's projects to big labels, and by helping to develop firm roots within this global culture. Construct has also had some involvement in helping the Drum-Step DnB movement as well. In the past, Construct had a small part in productions by releasing a couple of off-shoot tunes on labels such as Shout, as well as Remix labels. These DnB tunes got featured on such shows as BBC/Radio One and 1Xtra.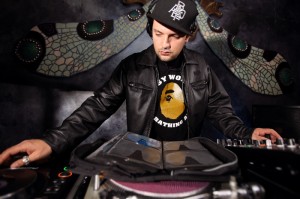 Construct has shared the stage with some pretty heavy weight DJ's here in the U.S at such events such as WMC, as well as abroad on the UK soil. Some of these incredible DJ's have been DJ Hazard, Xample, Sub Focus, DJ SS, Grooverider, S.P.Y, Nicky Blackmarket, Nu:Tone, Kenny Ken, Chase & Status, TC, A-Sides, Silver, Visionary, D* Minds as well as others.
Construct for nearly a decade was manager of the well-known and World Famous "Century Club" until it closed it closed its doors back in 2007. Then shortly after that he went on to run another club until deciding to put together a small studio and to start getting more serious in DnB by putting his own music and skills to the test by producing and collaborating.
With many great friends within the scene, a studio, over 10,000 tunes, and one of the most extensive incredible dubplate collections, Construct has a lot in store for the future of DnB, with an eager role to help raise the bar and to help more people discover Drum and Bass. Construct can play on 3 decks, Vinyl or CDJ's, Serato, and is a master at double drops. Construct can DJ any style of music and can mix all the different styles that Drum and Bass has to offer from Liquid, Ragga, Deep, Dark, Techy, Neuro, Classic, or Drum-Step but Construct prefers to bang out exclusive jump up anthems to make way for the future sounds that await.